Glaucoma can be a risk for your vision, especially with time. This eye disease can lead to severe vision loss if untreated, but many people don't know its dangers. Several factors can make you more likely to develop glaucoma.
You may be more at risk of glaucoma if your immediate family has a history of it. It's important to know about your family's medical history so your eye doctor can look for potential eye problems.
What Is Glaucoma?
Glaucoma is a group of eye diseases affecting the optic nerve, the part of your eye responsible for sending signals to your brain so you can see. While different forms of glaucoma damage the optic nerve, the majority lead to vision loss due to increased intraocular pressure (IOP). When this pressure rises, it damages the optic nerve.
Glaucoma is one of the leading causes of vision loss for older adults, making regular eye exams important as you age. This disease is known for being hard to identify by yourself because symptoms don't typically appear until vision loss begins and has progressed significantly. You may not know you have glaucoma until your vision is affected.
Symptoms of glaucoma include:
Blind spots in your peripheral vision
What Causes Glaucoma?
Glaucoma occurs when the optic nerve is damaged, typically due to increased IOP. Not every type of glaucoma increases IOP, but many do. When this pressure rises, it damages the optic nerve and leads to vision loss.
Eye pressure rises when fluid builds inside the eye. This pressure can accumulate for several reasons, depending on the type of glaucoma you have.
Fluid normally leaves the eye through an angle between the iris and cornea. However, fluid may struggle to drain from the eye effectively—your body may have excess fluid, or this angle may experience complications. When there are issues within the drainage system, it can lead to increased eye pressure and damage to the optic nerve.
Types of Glaucoma
There are different types of glaucoma, including
Open-angle glaucoma: Open-angle glaucoma occurs when fluid can't drain from the eye. Eye pressure rises as fluid builds, damaging the optic nerve.
Angle-closure glaucoma: Angle-closure glaucoma occurs when the drainage angle between your iris isn't as open as it should be, causing a blockage in the drainage canal. This form of glaucoma can lead to rapid vision loss.
Normal-tension glaucoma: Normal tension glaucoma damages the optic nerve without raising eye pressure.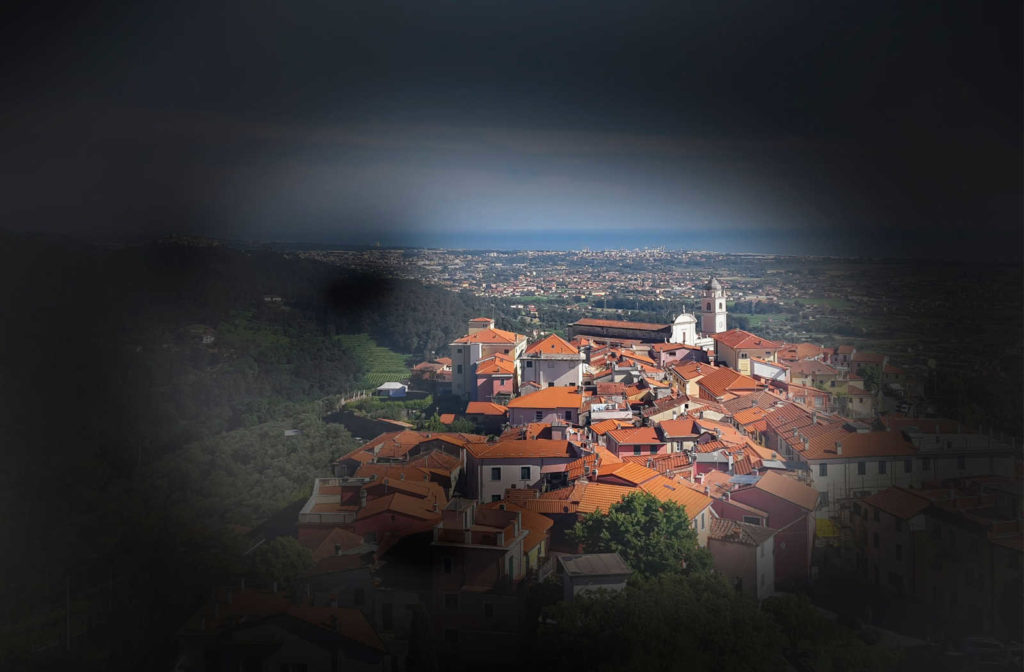 Is Glaucoma Hereditary?
One type of glaucoma, open-angle glaucoma, is hereditary. You're much more likely to develop glaucoma if your family has a history of it, up to 6 times higher. Glaucoma tends to run in families, so make sure you know about your family's history of eye disease.
Someone whose immediate family has glaucoma can have a 4–9 times higher risk of developing the condition. Because this risk can be so high, yearly eye exams for all ages are vital for identifying early signs of glaucoma. This disease can develop for years without symptoms, so eye exams are one of the only ways to diagnose glaucoma.
Glaucoma Risks
While there is never a guarantee you'll develop glaucoma, certain factors can increase your risk. Your age, genetics, and family history can all increase the likelihood of glaucoma.
Glaucoma risk factors include:
Genetics
Age (although even children can have or develop glaucoma)
Steroid use
Previous eye injury
Family history
Severe myopia
Hypertension
Central corneal thickness
Can You Treat Glaucoma?
Glaucoma is treatable with help from your eye doctor. The earlier they diagnose a problem, the faster they can protect your vision and eye health.
After diagnosing your condition during an eye exam, your optometrist can recommend a customized treatment plan. They can treat you in-office or refer you to a specialist in more severe cases of glaucoma.
Some possible treatments for glaucoma include:
Prescription eye drops
Oral medications
Surgery
Protect Your Vision
Glaucoma can lead to significant vision loss if left unaddressed, but remember that this disease can develop with minimal symptoms. The best way to protect your vision is to book regular eye exams, especially if you have a family history of glaucoma. Your eye doctor can take extra care when assessing your vision and eye health, keeping your sight safe.
Contact us at Calgary Family Eye Doctors if you have questions about glaucoma or need an eye exam.