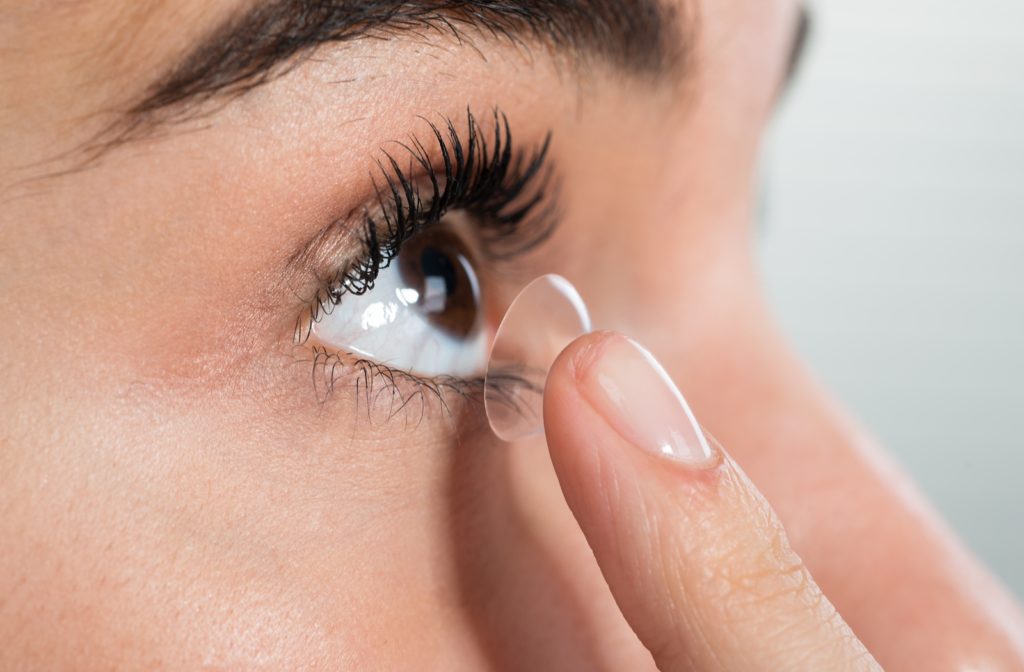 Contact lenses can be a great alternative to glasses. For many people, contact lenses are easy to wear, more comfortable, and more aesthetically pleasing than traditional eyeglasses.
Even though many people prefer contacts over glasses, they do require more maintenance and care. Contact lenses can be a lot more work than glasses and need to be cleaned, stored, replaced, and worn in a specific way in order for them to be safe.
While contact lenses are intended for everyday use, there are risks associated with overwearing them. Keep reading to learn more about what can happen if you overwear your contacts and how to lessen the risks associated with contact lens wear.
Why Do People Wear Contacts?
People wear contact lenses to correct refractive errors, which are a type of vision problem that makes it difficult to see clearly. Refractive errors occur when the shape of your eye keeps light from focusing correctly on your retina, causing your eye to have trouble focusing on objects.
Refractive errors are the most common type of vision problem and include:
Specialty contact lenses can also be worn to treat certain eye diseases or damage.
To determine if contact lenses are right for you, book an appointment with your eye doctor to receive a contact lens exam and fitting today!
Advantages & Disadvantages of Contact Lenses
Advantages of Wearing Contacts
There are many advantages of choosing to wear contact lenses over glasses, including:
They provide a wider field of vision
They don't cause glare
They can be more comfortable than glasses
They don't restrict movement
Contact lenses don't alter your appearance
They can be worn with sunglasses
Disadvantages of Wearing Contacts
Unfortunately, there are also disadvantages when it comes to wearing contact lenses, including:
They require more time and care
They can cause complications if they aren't fitted properly
They can cause eye infections
Contacts can be more expensive than glasses
They need to be replaced more often than glasses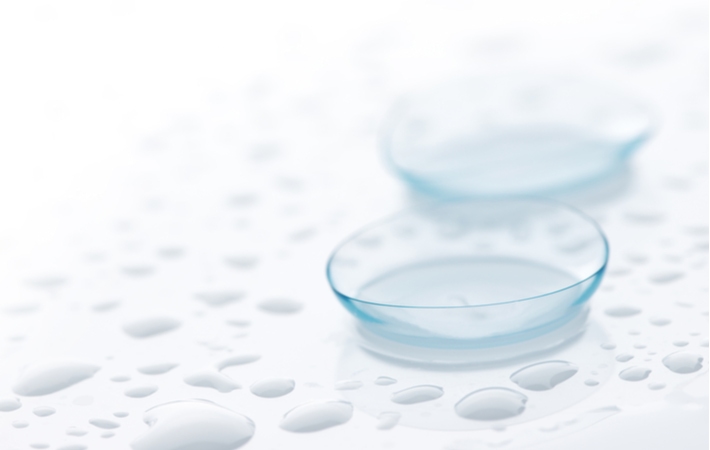 Types of Contact Lenses
There are many different types of contact lenses available, including:
Soft Contact Lenses
Soft contact lenses are the most common type of contacts. They are made from malleable plastic polymers, making them flexible and comfortable.
Rigid Gas Permeable Contact Lenses
Rigid gas-permeable (RGP) contact lenses are also known as hard contact lenses. They are made from silicone and are typically considered more durable than soft lenses. RGP lenses can be worn intermittently but can also be worn for extended periods.
Specialty Contact Lenses
Specialty contact lenses, such as Toric contact lenses or Orthokeratology lenses, are designed to treat certain eye conditions. These contacts can actually reshape the cornea to improve your vision when you're not wearing contact lenses.
Potential Risks of Leaving Contacts in Too Long
Contact lenses that are left in too long can have a negative impact on your eye health. If you overwear your contacts regularly, you may be susceptible to discomfort, eye damage, and infections, which can severely affect your vision and overall health.
Some of the conditions associated with contact overwear include:
How Long is Too Long?
How long is too long to wear contacts? The answer depends on the type of contact lenses you wear.
There are three different categories of contact lenses when it comes to wear-time. These include:
Daily-wear lenses are meant to be worn during the day and removed at night. They can be worn for 8-16 hours, depending on your eye health and sensitivity.
Extended-wear lenses can be worn day and night for several days at a time. Read the product label or talk to your eye care provider to determine how long you can wear these contact lenses without risk. These are becoming less common, and are not often encouraged, as even if they are used as prescribed, the risk of eye infection and long-term corneal change is increased.
Disposable lenses are single-use lenses that are meant to be discarded after each wear. They shouldn't be worn for more than 16 hours at a time.
Taking Care of Your Contacts
To properly take care of your contacts, follow all directions on the product label and listen to your optometrists' recommendations. For general contact lens safety, you can follow these tips:
Always wash your hands before handling your contact lenses
Clean, rinse and disinfect lenses after every use
Use a contact lens solution to clean your contacts
Don't use water on your contact lenses
Never reuse disposable lenses
Get a proper contact lens exam and fitting before ordering contacts
Regularly clean and replace your contact lens storage case
Never wear contacts after they have expired
If you have any questions about how long you can wear your contact lenses, don't hesitate to call us. Our team is always happy to assist you!