Early detection of vision issues is key in protecting the health of your eyes. Comprehensive eye exams, like digital retinal imaging, are quick, painless, and effective ways for eye doctors to view inside the eyes and record any changes that might point to vision or other health issues.
Early eye disease detection makes it possible to put the right treatments in place to stop the disease's progression or completely cure it. Additionally, retinal images make it simpler for your doctor to inform you about your wellbeing and general health.
Together, you two can review your pictures, and your doctor can point out the different retinal structures and go over possible treatments for any conditions the pictures reveal. It's easier to follow your doctor's advice on treatment and prevention the more informed you are about eye diseases.
What Is Retinal Imaging
By taking a picture of the back of your eye with a high-resolution camera, retinal imaging allows your optometrist to better assess the health of your eye. This image depicts your:
Retina, where light and images hit
Optic disc, a spot on the retina that houses the optic nerve, which transmits information to the brain
Blood vessels
This assists your optometrist in detecting specific eye or health conditions, which can aid in the prevention of serious disease progression.
Over time, retinal images can be compared side by side to monitor your eye health and detect subtle changes. They allow your doctor to more thoroughly explain treatment because you can review the images together, ensuring a certain level of precision to your routine eye exam.
Over the years, retinal imaging has steadily improved due to consistent research and development. Your optometrist can inspect your eye using a variety of techniques:
Optical Coherence Tomography (OCT)
Angiography
Fundus Photography
Optomap
Each technique has distinct advantages for detecting specific issues in the eye, and your optometrist will be able to recommend the best option for your specific situation.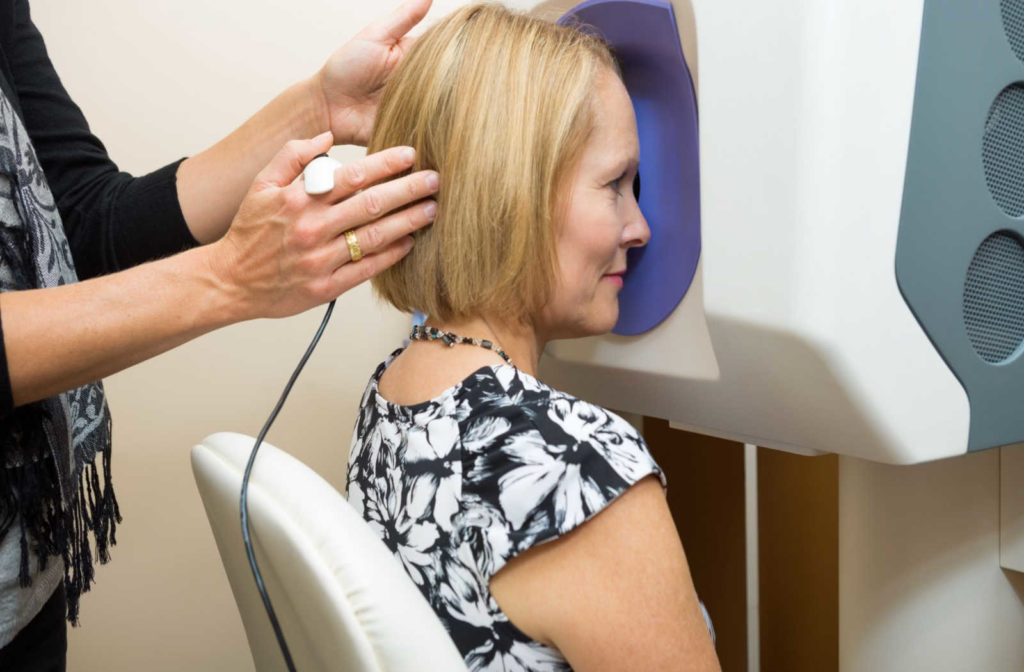 OCT
OCT (optical coherence tomography) is a non-invasive imaging technique. OCT scans your retina using light waves. Your optometrist can see each of the retina's distinct layers using OCT, this allows your optometrist to map and measure the thickness of your pupils.
These measurements assist in diagnosis and offer insight into retinal diseases like:
Glaucoma
Age-related macular degeneration (AMD)
Angiography
Angiography is a type of X-ray that is used to examine blood vessels. Because blood vessels do not show up clearly on a standard X-ray, a special dye must be injected into your blood first.
This draws attention to your blood vessels, allowing your doctor to detect any problems. Angiograms are X-ray images produced during angiography.
Fundus Photography
Fundus photography is the process of taking photographs of the interior of your eye through the pupil. A fundus camera is a specialized low-power microscope attached to a camera that is used to examine structures such as the optic disc, retina, and lens.
Optomap
Optomap is an innovative technology that captures over 80% of your retina in a single panoramic image. This is the same area (the retina) that your eye doctor examines when dilates and examines the inside of your eyes.
Obtaining an Optomap image is simple, quick, and painless. Nothing ever touches your eye, so it's appropriate for the entire family.
To perform the exam, your optometrist will simply have you look into the device one eye at a time (as if through a keyhole), and you'll see a flash of light to indicate that an image of your retina has been captured.
Some advantages of getting an Optomap ultra-widefield retinal image include enabling early detection of:
Vision impairment
Blindness
Cancer
Stroke
Cardiovascular disease
The Optomap ultra-widefield view allows your eye doctor to detect early signs of retinal disease more effectively and efficiently than traditional eye exams. Early detection allows for successful treatment and reduces the risk to your sight and health.
Below shows the difference in field of view using the Optomap versus traditional retinal photography: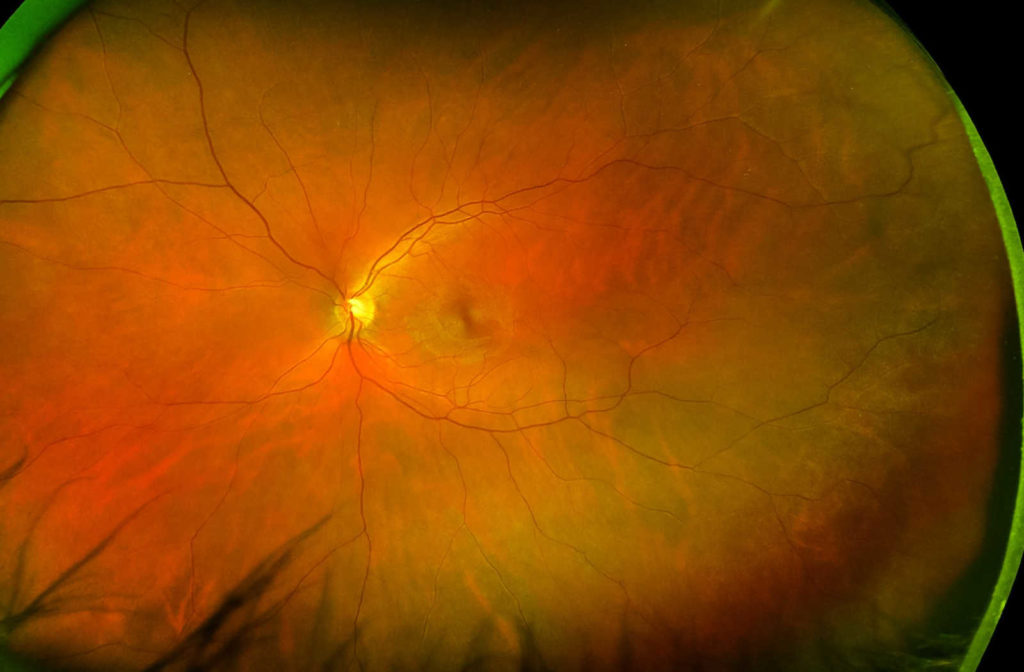 Should You Get Retinal Imaging?
If you are at high risk for retinal diseases, retinal imaging can be beneficial. If you have any of the following diseases or conditions, your doctor may recommend it:
To avoid vision loss, all of these eye illnesses require immediate medical attention. Furthermore, retinal imaging is an automated procedure. This means that any retinal diseases are examined, and diagnosed automatically by a computer. This limits the scope for human error.
We recommend patients age 5 and over should have imaging done yearly along with their full eye exam. This in-depth testing helps to ensure the eyes are healthy, as most eye diseases do not have noticeable symptoms initially.
Get Retinal Imaging Today
Exams using digital retinal imaging do much more than just look for eye issues. Other illnesses like diabetes, glaucoma, macular degeneration, and retinal toxicity can also be detected by your eye doctor. Early detection using retinal imaging is a great way to protect your vision and health. Book your appointment online with Calgary Family Eye Doctors for this effective, painless exam. You can prevent vision loss and identify any serious health issues.