When it comes to maintaining clear vision, there's a certain term often thrown around during eye exams that may not be well understood—20/20 vision. It's used by optometrists to describe optimal vision or visual acuity, but what does this term actually mean?
20/20 vision is the term used to describe normal visual acuity (the clarity of your vision) at a distance of 20 feet. This means that you can clearly see objects 20 feet away. Another way to describe these numbers is that if you have 20/40 vision, you'd need to be 20 feet away to see an object clearly that most people can see clearly from 40 feet away.
How Does the Eye Work?
The eye is an incredibly complex organ. In a healthy eye—also known as an eye with 20/20 vision—light refracts through the cornea (the clear front part of your eye.) The iris, the coloured part of the eye, helps control the amount of light that enters.
This light is refracted towards a focal point on the retina located at the back of your eye. These rays are then converted to electrical signals and sent through the optic nerve, allowing your brain to build a clear image of the world around you.
When the eye is healthy and doesn't have any irregularities or problems, this process works efficiently and smoothly. This is often referred to as 20/20 vision.
What Does 20/20 Vision Stand For?
The term 20/20 vision refers to a person's ability to see things clearly. Usually, it signifies that you can read a line of letters at a specific distance clearly with no interruption. This distance has been determined by optometrists over the course of many years to represent how clearly you should be able to see when compared to the average person.
In essence, if you have 20/20 vision, you meet the average standard for clear vision. This gives optometrists a starting ground for measuring other aspects of your eye health to determine if you have other optical conditions.
What Can Affect Your Vision Quality?
There are many factors that can contribute to common vision problems. Whether these affect how your eye refracts light or receives signals, they can lead to blurry vision.
Refractive Errors
One of the most common things that stops a person from having 20/20 vision is called a refractive error. 3 of the most common refractive errors are:
Myopia, or nearsightedness: This condition occurs when the eyeball grows too long or the cornea is misshapen. Rather than reaching a focal point on the retina, light converges in front of it. This causes light rays to scatter in your eye, leading to blurry images.
Hyperopia, or farsightedness: This occurs when the eyeball is wider than it is long, or the cornea has too little curvature. This leads to the focal point of light being behind the retina, making it difficult to build a clear image.
Astigmatism: This is when the cornea or your natural lens has an irregular shape. Normally, this part curves smoothly in a uniform way to allow light to bend properly, but with astigmatism, the shape isn't uniform. This leads to light scattering inside the eye.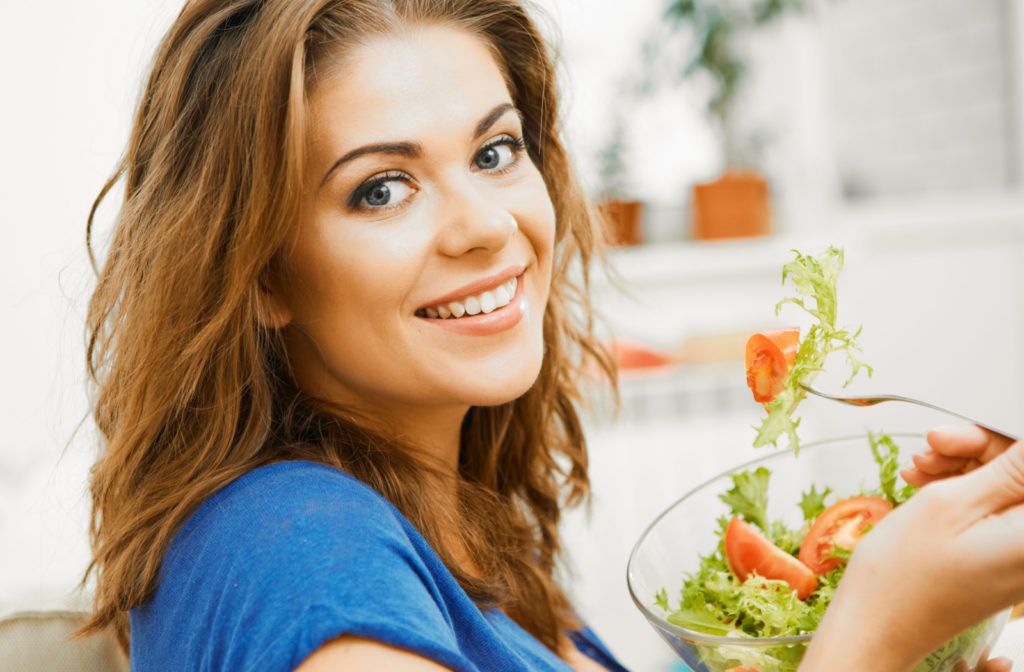 How to Maintain Optimal Vision
Caring for your eyes is an essential part of keeping your vision clear. When you visit your optometrist for comprehensive eye exams, they can monitor possible changes to your vision and eye health.
You can also practice everyday eye care habits, such as:
Wearing proper protective eyewear, like sunglasses or safety glasses, when in an environment that could damage your eyes
Manage your screen time to avoid digital eye strain
Follow a balanced diet rich in leafy greens and other eye-healthy nutrients
Practice proper hygiene and avoid exposing your eyes to harm
However, it's important to note that not every person has 20/20 vision. Vision conditions and refractive errors are common, which has led to the development of many different options for vision correction. These typically include:
Prescription eyeglasses or contacts to help your eye refract light properly
Corrective surgeries like LASIK or PRK
Taking Care of Your Eyes
While having 20/20 vision is fantastic, not everyone has clear vision naturally. It's quite common to experience some form of refractive error that leads to your vision being blurry or unclear at different distances.
If you're experiencing any form of vision concern, schedule an appointment with us at Calgary Family Eye Doctors, and let's work together to find a solution!